Programs
Students and enthusiasts of Tang Soo Do have many reasons for their interest in this and other martial art styles. Some are drawn to the physical fitness and weight-loss aspects of training. Others seek to add discipline and self control to their lives. While still others are concerned about safety and self-defense.
Whether you are interested in our programs for mental or physical well being, West Coast Dragons offers a number of programs that will fit your developmental needs and your busy schedule as well.
Little Dragons:
This program is for ages 3-6 and is geared toward teaching the basics of Tang Soo Do. The Little Dragon's program concentrates on Manners, Character, Leadership, Motor Skills and Socialization.
Youth Class:
This program is for ages 7 - 12 and for this group we teach Tang Soo Do in a way that is fun and engaging. We teach the students self defense with a focus on Character, Discipline,
Leadership
, and Concentration.

Adult/Teen Class:
This is the core training program and is for ages 13 - Adult. The skills of Tang Soo Do are Masterfully taught to this group. In this program
we develop mind, body, and spirit through hard work and challenging Tang Soo Do training.
---
Class Schedule
Wednesday:
5:00 - 6:00 pm Youth Class
7 - 12 Year Olds
6:15 - 7:15 pm Adult/Teen Class
Ages 13 and Up
​
Friday:
5:00 - 6:00 pm Youth Class
7 - 12 Year Olds
Saturday:
10:00 - 11:30 am Adult/Teen Class
Ages 13 and Up
9:00 am - 9:45 am Little Dragon Class
3 - 6 Year Olds
---
Powered by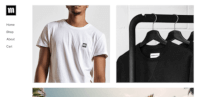 Create your own unique website with customizable templates.